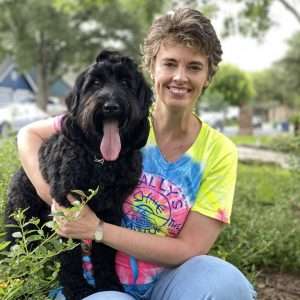 Professional In-Home Dog Training Business
that helps Pet Parents Achieve Lasting Results with their Canine Companions.
Serving the San Antonio Metro area and the northern neighboring communities, such as Bulverde and Boerne Texas
Pawtastic Pet Solutions is Rated 5 Stars
Customers rated this pro highly for work quality, responsiveness, and professionalism.
About: Pawtastic Pet Solutions
Pawtastic Pet Solutions is a professional in-home dog training business that helps pet parents achieve lasting results with their canine companions.
We use modern, positive reinforcement techniques that are fun and effective for both dogs and pet parents. Our services are tailored to each family's individual needs, so whether you need help teaching your pup basic manners or solving more serious behavior problems, we can do it all!
We strive to foster happier lives between humans and dogs by creating a strong bond through trust and understanding.
Our Mission is to make the world a better place by promoting responsible pet guardianship through education and innovation.
Our Vision is to become the leading provider of specialized dog training solutions in San Antonio while keeping our core values of respect, integrity, safety, and excellence intact.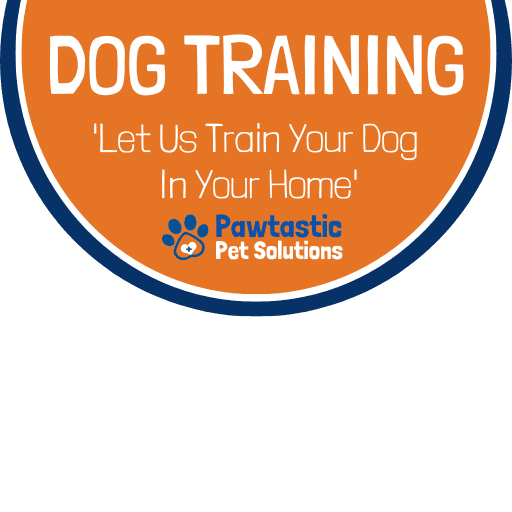 About: Cyndi Smasal, CPDT-KA (Chief Dog Lover)
Cyndi Smasal is an exceptionally knowledgeable canine expert. Certified as a Professional Dog Trainer (CPDT-KA) from the esteemed Certification Council for Professional Dog Trainers® (CCPDT®), Cyndi is committed to helping dogs and pet parents build strong bonds. With a comprehensive certification exam passed, over 1000 hours of experience working with clients, and a reference from a veterinarian, Cyndi is dedicated to following a code of ethics and scientific principles in her line of work. Constantly investing in continuous education to stay abreast of the latest developments and techniques, Cyndi is experienced and knowledgeable in positive reinforcement dog training.
She's been affectionately dubbed the 'Puppy Whisperer' by her clients, due to her deep understanding of puppy behavior, while their furry friends think of her fondly as the 'Treat Lady'. Cyndi specializes in working with puppies, multi-dog households, and doodles of all sizes.
Note: The term 'Puppy Whisperer' is used as a compliment by Cyndi's clients and does not imply any connection or endorsement of the 'Dog Whisperer' show or its host. Cyndi uses positive reinforcement and modern training methods that are proven to be effective and humane for dogs of all ages and breeds.
Canine Nutrition Specialist
Cyndi is an absolute dog food geek, always staying up-to-date on the cutting-edge of canine nutrition. She feeds her pooches a combination of fresh home-cooked meals and specially selected minimally processed commercial dog food. After studying canine nutrition for years on her own, and through online courses like the American Council of Animal Naturopathy, Cyndi has personally crafted homemade balanced diets for her clients and her own dogs. Now, she uses all that knowledge and expertise to help others design the perfect diet for their dog's individual needs.
Pet Industry Experience
With a passion for pets and their needs, Cyndi spent two years as a Pet Nutrition Specialist at pet stores both large and small. She honed her knowledge of the pet food industry, learning all the jargon, marketing techniques, and completing formal nutritional training courses for commercial diets. Additionally, Cyndi worked as a Pet Food representative for one year to gain insight into the products from all major brands. With her unique set of skills and expertise in the field, she can confidently recommend which dog food formulas are most suitable for your dogs' specific requirements.
Pet Wellness & Longevity Coach
Cyndi is a "Longevity Junkie" and pet health/wellness coach with an extensive background in helping dogs with liver disease. Over the last 20 years, she has helped hundreds of pet parents as a canine health coach. During that time, Cyndi advanced her communication, training, and coaching skills through participation in Professional Training and Development courses and education with Landmark Worldwide. In 2014, she became one of the Pet Experts on PetCoach.co, allowing her to share her knowledge more widely.
Cyndi is a Computer Geek with a Passion for Pups
The San Antonio Texas native made a daring career switch from Computer Science to helping pet parents take the best possible care of their four-legged companions. With years of acquired knowledge on pet nutrition, natural and holistic pet care/wellness, enrichment and dog training there isn't anything Cyndi can't do when it comes to giving your canine companion a happy, healthy life.
You should choose Pawtastic Pet Solutions and Cyndi Smasal as your dog trainer because she is a certified professional dog trainer (CPDT) who uses positive reinforcement to train your puppy/dog.
Positive reinforcement is a modern and effective method that rewards your dog for doing the right thing, rather than punishing/correcting them for doing the wrong thing. This way, your new puppy or current dog learns to enjoy training and becomes more confident, well-mannered, and happy.
Cyndi has years of experience in training dogs of all breeds, ages, and sizes, using the latest scientific research and techniques. She also customizes her training program for your specific goals and needs, whether you want to teach your dog basic manners, advanced skills, or solve behavior problems.
Cyndi will work with you and your dog at your home, at your convenience, and at your pace. She will also provide you with ongoing support and guidance to ensure that you and your dog achieve lasting results.
Cyndi is passionate about helping your dog transform into a well-behaved companion dog that you look forward to living with for a lifetime.
Areas of Specialization: What Makes Us Pawtastic!
Pawtastic Pet Solutions and Cyndi Smasal stand out because they prioritize a lifelong bond of love, joy, and unwavering companionship between pet parents and their dogs.
What makes Cyndi truly exceptional is her deep understanding of the needs and desires of both humans and canines. She is not just a dog trainer, but a well-educated and passionate dog lover.
Through a special blend of dog training, nutrition, enrichment, and wellness, she empowers you to become more than just pet parents and your dog more than just a pet. Together, you'll forge a lifelong bond that's truly extraordinary.
The Pawtastic Difference: Beyond obedience and commands
Achieve a lifetime of loving, joyful, and devoted companionship with your dog
Learn how to train your dog with love and positive reinforcement
Maximize your dog's health and longevity
Have a well-behaved companion dog that:
Is potty trained to eliminate in the right place at the right time, and when given a signal
Responds to essential verbal cues and hand signals for "sit", "stay", "come", "down", "wait", "leave it", "drop it", and more
Is friendly and never bites without warning
Walks nicely on a leash around people and other dogs
Is relaxed around their food and doesn't guard or steal from others
Accepts bathing and grooming without fussing and fighting
Is confident and friendly with strangers, animals, places, and new situations
Can ride peacefully in a car without getting sick, anxious or restless
Can enjoy being in a crate if needed for grooming, vet visits, safety or travel
Is bonded with the entire family
We help you deal with these common behavioral challenges:
Prevent or address jumping on people, running out the door, pulling on leash, nipping, chewing, counter surfing, and begging
Reduce excessive or inappropriate vocalization such as barking, howling, or whining
Manage mild separation anxiety and
Manage stress-related issues such as fence fighting and reactivity
For multi-dog homes, we help you:
Feel confident and in control of your pack
Teach your dogs to be calm and respectful instead of rude and demanding
Train your dogs to come when called reliably and eagerly
Introduce a new dog or puppy smoothly and safely
Prevent or resolve jealousy and attention-seeking issues among your dogs
Note: The sooner we start working with you and your dog/puppy, the better the results will be. However, it's never too late to make a positive change in your dog's life. No matter how old your dog is, we can help you and teach them new behaviors and skills.
Ready to Get Started?

Contact Expert Dog Trainer Cyndi Smasal to Discuss Your Specific Training Needs!
Send her a text or direct message. She usually responds right away.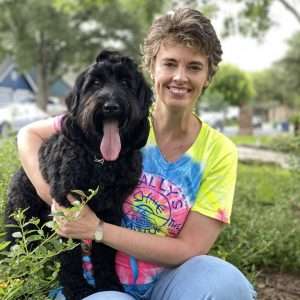 Cyndi Smasal, CPDT-KA
Certified Professional Dog Trainer / Integrative Pet Specialist
Author, Nutrition Specialist, and Longevity Junkie
Business hours:
Mon - By Appointment only
Tue - 10am - 7pm
Wed - 10am - 7pm
Thur - 10am - 7pm
Fri - 10am - 7pm
Sat - 11am - 5pm
Sun - By Appointment only
How Much Does It Cost?
Prices vary per service
Initial consultation over the phone/zoom/chat to discuss your dog/cat and see if we can help, is always FREE.
Initial Dog Training Evaluation and Consultation fee is $125 for 1.5-2 hours, performed in your home. If you purchase a training package, then this consultation is also free.
In-Home Day Training Programs vary between $337-$477 per week (3 dog training sessions + 1 transfer session)
In-Home Dog Training/Private Lessons & Coaching are $97 each, with discounts for packages of 4 or more lessons, starting at $348.
Pet Health Coaching/Nutrition Phone/Zoom consultation fee is $45 for half hour or $87 for an hour (phone/zoom).
During the consultation I will listen to all of your concerns and develop a custom integrative solution to meet your specific needs. Prices for custom solutions vary.
This is similar to how things work when going to see your Vet. You pay a visit fee and then pay for each additional service provided.
(Prices are subject to change. Discounts and payment options are available for preferred customers and referrals from partnering independent pet stores.)
How Long Does It Take?
This depends on the service.
In-Home Day Training Programs are usually 2-3 weeks.
In-Home Dog Training/Private Lessons are usually done once a week over 4-6 weeks.
Custom diets usually take 5-7 days.
There is currently a 1-2 week waiting period for new dog training clients and custom diets. Please contact Cyndi right away to get on the schedule.