Professional In-Home Dog Training Services
for the San Antonio Metro area and the northern neighboring communities, such as Bulverde and Boerne Texas
Get The Well-Behaved Dog You've Been Dreaming Of
Let Us Train Your Dog In Your Home
Results were almost Immediate!
Mia was a 3yo, female black lab who was a wild child, she would run away, jump on people and counter surf among other bad things. We engaged with Cyndi in June 2022 and she began training Mia 3 times weekly. : the results were almost immediate. She started to sit, lay down. to pay attention and to not jump on strangers…
Pawtastic Dog Training Programs
Puppy Programs
Quick Start for immediate results
Set your puppy up for success
Learn good manners at home
Socialization, habituation and handling to prevent problems
Helps your puppy grow into a well-behaved companion dog that you look forward to living with for a lifetime
Adult Dog Programs
Get a jump start to address your dogs' specific problem behaviors
Address common behavior problems like jumping, barking, and pulling on leash
Teach everything from Basic Manners to Advanced Canine Good Citizen
Multi-Dog Program
Train multiple dogs in one program
Manage tension and create calm in your multi-dog home
Dogs learn self-control and waiting their turn
Train each dog basic manners individually
Plus train all of your dogs together, to address group behavior problems
Address sibling syndrome when taking on 2 puppies from same litter
Private Dog Training and Coaching in Your Home
Day Training
We Do The Training For You
In Your Home
Cyndi comes to you and does all the work in your home and around your neighborhood, where you need results.
Easier Training Process
Your dog learns from an expert dog trainer, and you get to learn with a dog who is already trained.
Customized
These private dog training programs are tailored to meet your specific training goals.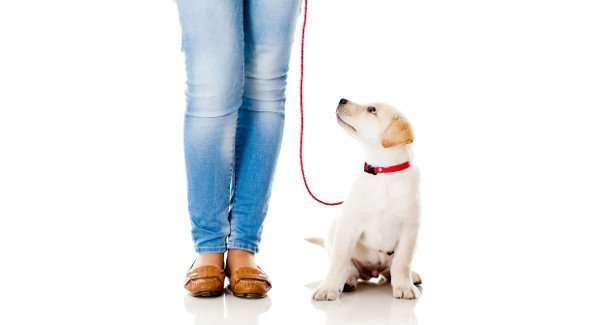 Private Lessons & Coaching
We Teach You to Train Your Dog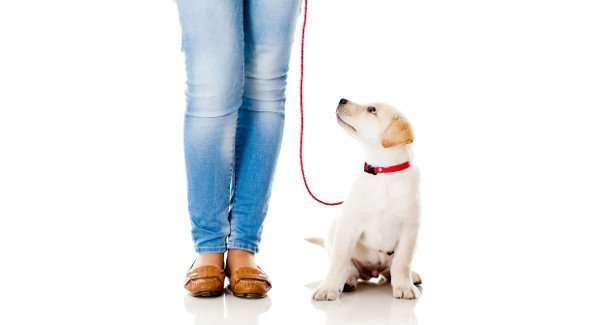 In Real Life
Cyndi comes to your home, office, dog park or anywhere your dog needs training in a real-world setting.
Insight Into Your Dog
Cyndi helps you figure out what makes YOUR dog tick and how to train your dog, in your situation, to get better behavior.
Personalized
These personalized private lessons are based on a custom designed training plan that includes support between lessons.
Some Interesting Facts About Me
Training/Expertise
Certified Professional Dog Trainer (CPDT-KA)
Professional Member of the Association of Professional Dog Trainers
AKC Canine Good Citizen Evaluator
Pet Nutrition Specialist
BS Computer Science
Who is Cyndi Smasal
Cyndi Smasal is an
expert in the canine world
.
Certified as a Professional Dog Trainer
from the Certification Council for Professional Dog Trainers® (CCPDT®), she has also studied canine nutrition, animal naturopathy, and natural and holistic animal care.
She's also the proud author of two books: "Hope for Healing Liver Disease in Your Dog" and "Help Me! My Dog Won't Eat".
Cyndi is an expert in canine behavior, having trained over 500 dogs in group classes and one-on one. Her clients affectionately call her the "Puppy Whisperer" due to her deep understanding of puppy behavior, while their pooches think of her as the "Treat Lady"!
Her knowledge and experience doesn't end with dog training; Cyndi also offers valuable education on proper nutrition and pet care to all of her clients. She studied canine nutrition, animal naturopathy including natural and holistic animal care – so she truly knows how to keep your pup happy and healthy.
A computer geek adept in Computer Science by trade, Cyndi was born and raised in San Antonio Texas before making the bold move to switch careers in order to help pet parents take the best possible care of their furry friends.
Training and Expertise
Dog Training:
I am a Certified Professional Dog Trainer (CPDT-KA) who is committed to helping dogs and pet owners build strong relationships. I have passed a comprehensive certification exam, have over 1000 hours of experience working with clients, and am supported by a reference from a veterinarian. Not only do I follow a code of ethics as well as scientific principles in my line of work, but I also invest in continuous education to stay abreast of the latest developments and techniques. If you are looking for an experienced and knowledgeable positive reinforcement dog trainer, you have come to the right place.
Canine Nutrition Training:
I'm an absolute dog food geek, always staying up-to-date on the cutting-edge of canine nutrition. I'm that person who feeds my pooches a mix of fresh homecooked meals with specially selected minimally processed commercial dog food. After studying canine nutrition for two years at the American Council of Animal Naturopathy and other online courses. I'm proud to say I've personally crafted homemade balanced diets for my clients and my own doggos! Now, I use all that knowledge and expertise to help others find the perfect diet for their pup's individual needs.
Pet Industry Experience:
With a passion for pets and their needs, I spent two years as a Pet Nutrition Specialist at pet stores both large and small. I'm proud to say that I honed my knowledge of the pet food industry, learning all the jargon, marketing techniques, and even completing formal nutritional training courses for commercial diets. My dedication to pets doesn't stop there – I also worked as a Pet Food representative for one year so that I could gain insight into the products from all major brands. Now, with my unique set of skills and expertise in the field, I can confidently recommend which formulas are most suitable for your dogs' specific requirements.
Pet Health & Longevity Coach Training:
I'm a "Longevity Junkie" and pet coach with an extensive background in helping dogs with liver disease. With over fifteen years of experience, I enrolled at the American Council of Animal Naturopathy in 2013 to become a canine health coach. During that time, I also advanced my communication, training and coaching skills through participation in Professional Training and Development courses and education with Landmark Worldwide. In 2014 I was humbled to become one of the Pet Experts on PetCoach.co – allowing me to share my knowledge more widely and use my expertise to make a real difference in pet's lives!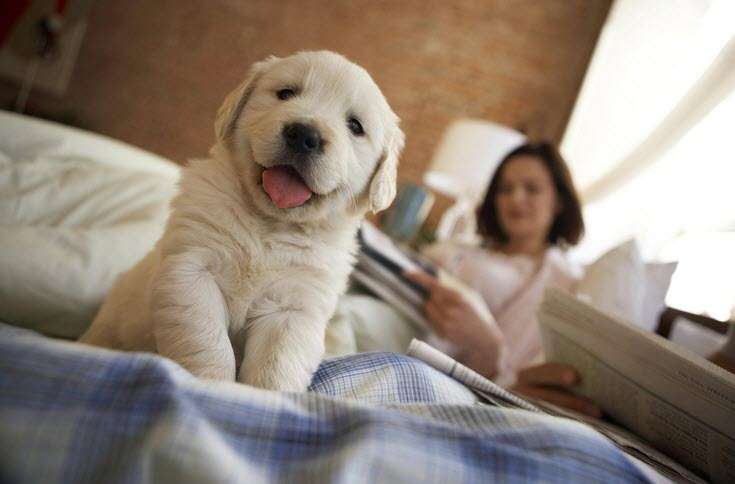 Puppy Right Start Program
More that just puppy training at home.
Helps your puppy grow into a happy, healthy, well-behaved companion dog that you look forward to living with for a lifetime.
If you are struggling with an out of control dog or puppy, WE CAN HELP! Real world solutions that work for you and your families' real lives. We'll train your dog with you or do the training for you in your home on your schedule.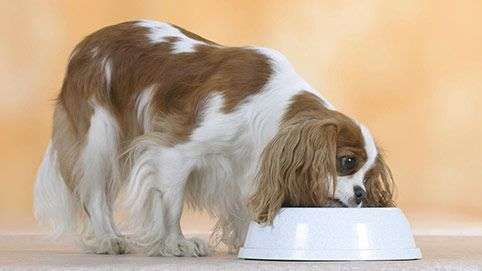 Pet Nutrition Services
Personalized nutrition consultation for choosing commercial diet or formulating home-prepared raw or cooked (fresh food) diets/recipes and toppers for dogs and puppies.
Wellness Coaching
Knowledge and experience to help you make informed decisions about your pet's care and health.
Does not replace the services of a Vet but helps you keep your dog healthy and care for your pet during times of illness.
"Dogs are not our whole life, but they make our lives whole."
by Roger Caras
See What Our Customers Have To Say!
Pawtastic Pet Solutions is Rated 5 Stars
Customers rated this pro highly for work quality, responsiveness, and professionalism.
Thumbtack
Thumbtack.com
Cyndi's Dog Training Plan Works!
Pawtastic Pet Solutions (Cyndi) worked with me to create a specific plan for my dog and it worked!! My Reba (10lb yorkie) was attacked by a larger dog. Cyndi worked with me (over the phone) to ensure the trauma did not have significant long-lasting emotional impacts.
Simone K.
Pet Parent to Reba

Early Puppy Socialization Works!
Hi Cyndi, All the puppies have left and it's pretty quiet here. Wanted to thank you again for all your help over the last many weeks. The pups will be much calmer, more confident, and better pets because of your work with them. All the new owners were impressed with what you did to advance their socialization and thought their puppy was really smart!!  You're a terrific trainer and a very nice person and so glad we had you help us with the puppies. We'll miss seeing you on the regular basis we have been but hope you'll stop by sometime. Thanks again Cyndi…you did a fantastic job!!!
John H.
Pet Parent to Ruby, Rowdy and Rufus
Cyndi Is The Real Deal!
I cannot recommend Cyndi enough! She was amazing with the dogs and also with me and my roommate. She took the time to get to know each dog (we have two) and train them up from there. She was patient and professional with us and provided amazing coaching and feedback. If you're looking for someone to assist you training your adorable four- footed babies, Cyndi is that person! Please call her! Cyndi is the Real Deal!
Chad M.
Pet Parent to Beau & Ella
The results were almost Immediate!
We rescued Mia in May 2022.   At the time of rescue, Mia was a 3yo, female black lab who was basically untrained.   She was pretty much a wild child, she would run away, jump on people and counter surf among other bad things.  We engaged with Cyndi in June 2022 and she began training Mia 3 times weekly. : the results were almost immediate.  She started to sit, lay down. to pay attention and to not jump on strangers.   After about a month, she would walk with loose leash and come when called while off leash which was very handy when she managed to escape.  Cyndi has continued to work with both Mia and me in training both of us in how to work together and minimize stress on either of our parts.  It has been incredibly enjoyable and rewarding to work with Cyndi and we would not hesitate to recommend her to anyone with a dog that needs training.
Bruce M.
Pet Parent to Mia
Ready to Get Started?

Contact Expert Dog Trainer Cyndi Smasal to Discuss Your Specific Training Needs!
Send her a text or direct message. She usually responds right away.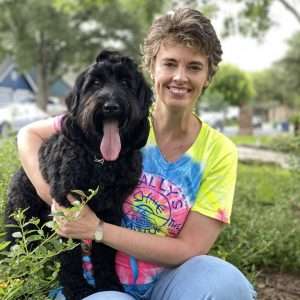 Cyndi Smasal, CPDT-KA
Certified Professional Dog Trainer / Integrative Pet Specialist
Author, Nutrition Specialist, and Longevity Junkie
Business hours:
Mon - By Appointment only
Tue - 10am - 7pm
Wed - 10am - 7pm
Thur - 10am - 7pm
Fri - 10am - 7pm
Sat - 11am - 5pm
Sun - By Appointment only
How Much Does It Cost?
Prices vary per service
Initial consultation over the phone/zoom/chat to discuss your dog/cat and see if we can help, is always FREE.
Initial Dog Training Evaluation and Consultation fee is $125 for 1.5-2 hours, performed in your home. If you purchase a training package, then this consultation is also free.
In-Home Day Training Programs vary between $337-$477 per week (3 dog training sessions + 1 transfer session)
In-Home Dog Training/Private Lessons & Coaching are $97 each, with discounts for packages of 4 or more lessons, starting at $348.
Pet Health Coaching/Nutrition Phone/Zoom consultation fee is $45 for half hour or $87 for an hour (phone/zoom).
During the consultation I will listen to all of your concerns and develop a custom integrative solution to meet your specific needs. Prices for custom solutions vary.
This is similar to how things work when going to see your Vet. You pay a visit fee and then pay for each additional service provided.
(Prices are subject to change. Discounts and payment options are available for preferred customers and referrals from partnering independent pet stores.)
How Long Does It Take?
This depends on the service.
In-Home Day Training Programs are usually 2-3 weeks.
In-Home Dog Training/Private Lessons are usually done once a week over 4-6 weeks.
Custom diets usually take 5-7 days.
There is currently a 1-2 week waiting period for new dog training clients and custom diets. Please contact Cyndi right away to get on the schedule.
What does LIMA mean and why do you use it for dog training?
"LIMA" is an acronym for "least intrusive, minimally aversive" dog training approach.
I am a certified professional dog trainer (CPDT-KA) and I follow a code of ethics that does not allow punishment as part of training. This means I do not use shock collars, e-collars, or pinch collars. Instead, I use positive reinforcement methods which reward good behavior instead of punishing bad behavior.
The LIMA training approach emphasizes using humane and effective training strategies that are most likely to achieve a behavior change or training objective. As a LIMA trainer, I always begin by utilizing positive reinforcement, which involves offering dogs choices and control whenever possible. By prioritizing a dog's physical and environmental well-being, along with techniques like differential reinforcement of an alternative behavior and desensitization, I'm able to help dogs learn in a way that's natural and free of unnecessary stress.
In contrast, using force-based training approaches, like shock collars, can cause trauma and increase the risk of behavioral issues.
It's my core belief that all dogs can learn with patience and kindness, and I will continue to promote a more humane approach to dog training - one that prioritizes positive reinforcement and individualization in every case.
What kind of dogs do you train?
I work with dogs of all ages that come from breeders and rescue groups. Almost any kind of dog. Here are the ones I've trained the most.
All Doodles (Labradoodle, Australian Labradoodle, Golden Doodle)
Boston Terrier
Cavalier King Charles Spaniel
Corgi
Labrador
Chihuahua
Cocker Spaniel
Mix breeds with: Boxer, Chow, Poodle, Lab
I specialize in working with:
Doodles
Puppies between age of 8 weeks - 16 weeks
Teenage puppies between age of 7-10 months
Multiple dog households
Sibling puppies (sibling syndrome)
Special needs:

Deaf
Breeding male and female
Fearful (shy, skittish, runs away, won't come, barks a lot)
Reactive (barks and lunges on walks at dogs and people)
Slow learner (seems stubborn)
Hyper and energetic (can't settle down)
I train dogs that:
Bark to much
Don't come when called
Don't listen
Pull on the leash
Run out the door and don't come back
Chew and destroy objects and furniture
I DON'T Train:
Dogs with severe separation anxiety
Dogs with aggression
Dogs that need major behavior modification
Who do you work with?
I work with people who love their dogs and think of them as family. I work with people who want a companion dog and don't want to use old fashioned training methods that use force, pain and fear. And I work with people who are interested in what's best for their pets…good nutrition, positive training and holistic/natural health and wellness.
I specialize in working with:
Multiple dog households
Sibling puppies (sibling syndrome)
Doodles and their guardians
Puppies of all breeds
Dogs and people with special needs
I provide solutions to:
Train your puppy to grow into a happy, healthy and well-behaved companion dog that you look forward to living with for a lifetime.
Resolve your dogs bad behaviors using a positive approach
Give your dog the best diet for their health and longevity
Deal with the challenges that come with caring for a dog at different stages of their life
Care for a pet with a chronic illness
What dog training methods do you use?
I use the following Modern Dog Training Methods:
Positive Reinforcement
Force Free
Lure and Reward
Shaping
Capturing
I follow the Least Intrusive Minimally Aversive (LIMA) Standards of Practice and Code of Conduct set forth by CCPDT, APDT and IAABC (professional dog training organizations).
I do not use shock collars, choke chains or harsh punishment.