Looking for a Dog Trainer?
Got a new puppy?
Are you at your wits end?
Have you always wanted a well trained dog?
Want to use Positive Reinforcement?
Watch video to find out more.
Pawtastic Dog Training Programs
Puppy Programs
Quick Start for immediate results
Set your puppy up for success
Learn good manners at home
Socialization, habituation and handling to prevent problems
Helps your puppy grow into a well-behaved companion dog that you look forward to living with for a lifetime
Teenager Survival Program
Meet the challenges of older puppies, 7-12 months old
Teach good manners at home with distractions
Address common issues like jumping, barking, and pulling on leash
Helps your teenage dog learn how to settle down so you can enjoy living with them
Adult Dog Programs
Get a jump start to address your dogs' specific problem behaviors
Address common problems like jumping, barking, and pulling on leash
Teach everything from Basic Manners to Advanced Canine Good Citizen
Customized for specific situations like: multi-dog homes, deaf dogs, fearful and reactive dogs
Private Dog Training and Coaching in Your Home
Day Training
We Do The Training For You
In Your Home
Cyndi comes to you and does all the work in your home and around your neighborhood, where you need results.
Easier Training Process
Your dog learns from an expert dog trainer, and you get to learn with a dog who is already trained.
Customized
These private dog training programs are tailored to meet your specific training goals.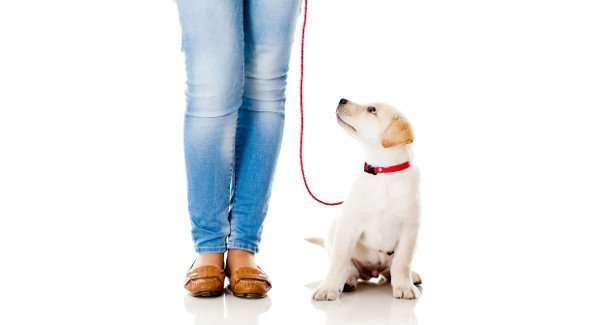 Private Lessons & Coaching
We Teach You to Train Your Dog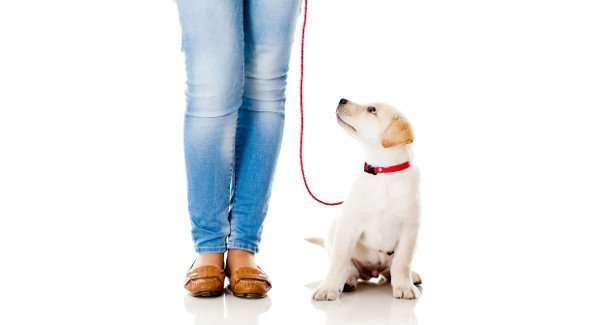 In Real Life
Cyndi comes to your home, office, dog park or anywhere your dog needs training in a real-world setting.
Insight Into Your Dog
Cyndi helps you figure out what makes YOUR dog tick and how to train your dog, in your situation, to get better behavior.
Personalized
These personalized private lessons are based on a custom designed training plan that includes support between lessons.
Get In Touch With Cyndi To Discuss Your Specific Needs
Cyndi Smasal, CPDT-KA
Certified Professional Dog Trainer / Integrative Pet Specialist
How Much Does It Cost?
Prices vary per service
Initial consultation over the phone/zoom/chat to discuss your dog/cat and see if we can help, is always FREE.
Initial Dog Training Evaluation and Consultation fee is $125 for 1.5-2 hours, performed in your home. If you purchase a training package, then this consultation is also free.
In-Home Day Training Programs vary between $337-$477 per week (3 dog training sessions + 1 transfer session)
In-Home Dog Training/Private Lessons & Coaching are $97 each, with discounts for packages of 4 or more lessons, starting at $348.
Pet Health Coaching/Nutrition Phone/Zoom consultation fee is $45 for half hour or $87 for an hour (phone/zoom).
During the consultation I will listen to all of your concerns and develop a custom integrative solution to meet your specific needs. Prices for custom solutions vary.
This is similar to how things work when going to see your Vet. You pay a visit fee and then pay for each additional service provided.
(Prices are subject to change. Discounts and payment options are available for preferred customers and referrals from partnering independent pet stores.)
How Long Does It Take?
This depends on the service.
In-Home Day Training Programs are usually 2-3 weeks.
In-Home Dog Training/Private Lessons are usually done once a week over 4-6 weeks.
Custom diets usually take 5-7 days.
There is currently a 1-2 week waiting period for new dog training clients and custom diets. Please contact Cyndi right away to get on the schedule.
What kind of dogs do you train?
I work with dogs of all ages that come from breeders and rescue groups. Almost any kind of dog. Here are the ones I've trained the most.
All Doodles (Labradoodle, Australian Labradoodle, Golden Doodle)
Boston Terrier
Cavalier King Charles Spaniel
Corgi
Labrador
Chihuahua
Cocker Spaniel
Mix breeds with: Boxer, Chow, Poodle, Lab
I specialize in working with:
Doodles
Puppies between age of 8 weeks - 16 weeks
Teenage puppies between age of 7-10 months
Multiple dog households
Sibling puppies (sibling syndrome)
Special needs:

Deaf
Breeding male and female
Fearful (shy, skittish, runs away, won't come, barks a lot)
Reactive (barks and lunges on walks at dogs and people)
Slow learner (seems stubborn)
Hyper and energetic (can't settle down)
I train dogs that:
Bark to much
Don't come when called
Don't listen
Pull on the leash
Run out the door and don't come back
Chew and destroy objects and furniture
I DON'T Train:
Dogs with severe separation anxiety
Dogs with aggression
Dogs that need major behavior modification
Who do you work with?
I work with people who love their dogs and think of them as family. I work with people who want a companion dog and don't want to use old fashioned training methods that use force, pain and fear. And I work with people who are interested in what's best for their pets…good nutrition, positive training and holistic/natural health and wellness.
I specialize in working with:
Multiple dog households
Sibling puppies (sibling syndrome)
Doodles and their guardians
Puppies of all breeds
Dogs and people with special needs
I provide solutions to:
Train your puppy to grow into a happy, healthy and well-behaved companion dog that you look forward to living with for a lifetime.
Resolve your dogs bad behaviors using a positive approach
Give your dog the best diet for their health and longevity
Deal with the challenges that come with caring for a dog at different stages of their life
Care for a pet with a chronic illness
What dog training methods do you use?
I use the following Modern Dog Training Methods:
Positive Reinforcement
Force Free
Lure and Reward
Shaping
Capturing
I follow the Least Intrusive Minimally Aversive (LIMA) Standards of Practice and Code of Conduct set forth by CCPDT, APDT and IAABC (professional dog training organizations).
I do not use shock collars, choke chains or harsh punishment.