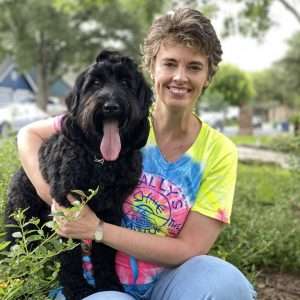 Dog Training Financing
Everything you need to know about
How to Get your Dog Trained by Pawtastic Pet Solutions with Flexible Financing Plans by LendingUSA
Don't Let Money Stop You From Getting Your Dog Trained
We Offer Affordable Financing Options for Dog Training
Do you want to have a well-trained and happy dog? Do you want to enjoy more quality time with your furry friend? Do you want to avoid the hassle and stress of training your dog yourself?
If you answered yes to any of these questions, then you need to hire a certified professional dog trainer who can come to your home and train your dog for you.
But hiring a dog trainer can be expensive, especially if you need multiple sessions or a long-term program. That's why we have partnered with LendingUSA, a leading provider of point-of-sale financing solutions, to offer you a convenient and affordable payment plan for our in-home dog training services.
With LendingUSA, you can get easy financing with low monthly payments – so you can get the best training for your dog without breaking the bank. Whether you need puppy training, obedience training, or behavior modification, we have a program that suits your needs and budget.
What makes our dog training financing better than a credit card?
LendingUSA offers fixed payment amounts and fixed terms for dog training payment plans—credit cards can't do that.
This gives you greater flexibility and control over how you manage your monthly expenses.
It also allows you to pay no interest on your principal if you pay off your loan in full within the first six months of your disbursement date.
Why Choose LendingUSA for Your Dog Training Financing?
You can apply online in minutes and get an instant pre-approval decision without affecting your credit score.

You can choose from multiple loan options and customize your payment plan according to your preferences.

You can enjoy low interest rates, no hidden fees, and no prepayment penalties.

You can start your dog's training right away and pay over time with fixed monthly payments.

You can use LendingUSA for any of our in-home dog training services, regardless of the price or duration.
How to Apply for Loan with LendingUSA
Applying for a Loan is easy and fast.
Here are the steps to follow:
Click on the

Apply Now button

. This will take you to LendingUSA's secure online application form.

Submit the form and wait for a few seconds.

You will receive an instant pre-approval decision with multiple loan options to choose from.
Checking your rate won't affect your credit score. (Soft Pull)
Ready to Get Started?

Contact Expert Dog Trainer Cyndi Smasal to Discuss Your Specific Training Needs!
Send her a text or direct message. She usually responds right away.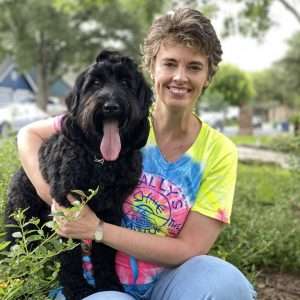 Cyndi Smasal, CPDT-KA
Certified Professional Dog Trainer / Integrative Pet Specialist
Author, Nutrition Specialist, and Longevity Junkie
Business hours:
Mon - By Appointment only
Tue - 10am - 7pm
Wed - 10am - 7pm
Thur - 10am - 7pm
Fri - 10am - 7pm
Sat - 11am - 5pm
Sun - By Appointment only