Dogs are part of the family
Let us help you enjoy living with them for a lifetime.
Got a new puppy?
Are you at your wits end?
Have you always wanted a well trained dog?
Want to use Positive Reinforcement?
Pawtastic Puppy Training Programs
Quick Start Puppy Program
Setup for success, basic manners at home, listen to you
No Accident House Training, Crate Training
Learn the importance of Socialization
Learn how to prevent common problems like jumping
Right Start Puppy Program
Setup for success, basic manners at home, listen to you
No Accident House Training, Crate Training
Socialization & Habituation
Address common puppy issues like biting, mouthing, chewing
Prevent common problems like jumping and pulling on leash
Teenager Survival Program
Teenager Survival Guide
Good manners at home with distractions
Listen to you around distractions
Settle down & Impulse control
Address common issues like jumping, barking, and pulling on leash
Custom Pawtastic Solutions
Positive Dog Training Solutions
In-Home Dog Training for busy people who want results fast.
Pet Nutrition Solutions
Comprehensive and thorough to make sure your pet has the best possible diet
Pet Care/Health Coaching
Knowledge and experience to help you address common issues
Private Dog Training and Coaching in Your Home
Day Training
We Do The Training For You
In Your Home
Cyndi comes to you and does all the work in your home and around your neighborhood, where you need results.
Easier Training Process
Your dog learns from an expert dog trainer, and you get to learn with a dog who is already trained.
Customized
These private dog training programs are tailored to meet your specific training goals.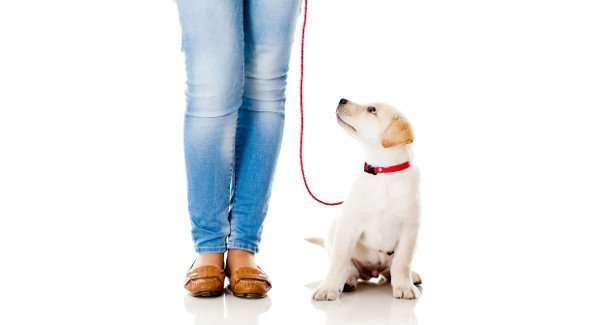 Private Lessons & Coaching
We Teach You to Train Your Dog
In Real Life
Cyndi comes to your home, office, dog park or anywhere your dog needs training in a real-world setting.
Insight Into Your Dog
Cyndi helps you figure out what makes YOUR dog tick and how to train your dog, in your situation, to get better behavior.
Personalized
These personalized private lessons are based on a custom designed training plan that includes support between lessons.
Some Interesting Facts About Me
Training/Expertise
Certified Professional Dog Trainer (CPDT-KA)
Member of Association of Professional Dog Trainers
Pet Nutrition Specialist
Pet Expert on PetCoach.co
BS Computer Science
Who Is Cyndi Smasal
Cyndi Smasal is a Professional Positive Dog Trainer, Pet Care/Health Coach and Pet Nutrition Specialist. She is also the author of two books: "Hope for Healing Liver Disease in Your Dog" and "Help Me! My Dog Won't Eat".
Cyndi was born and raised in San Antonio Texas. She has a Bachelors of Science in Computer Science and had a 25 year career in the computer industry. Her love of saving dogs led her to leave the computer world and embark on a new journey to help pet parents take the best care of their dogs through nutrition, holistic healing and dog training.
For the past 16 years, Cyndi Smasal has turned her love of one dog Norman (the subject of her first book), into a passion for all dogs. She's helped thousands of dog lovers through her book and hundreds have spoken with her about their own dogs with liver disease. Cyndi received Certification in a Professional Dog Trainer Instruction Program. Additionally, she has studied canine nutrition, animal naturopathy including natural and holistic animal care..
She trained over 300 dogs in group classes and now trains dogs in clients homes. She has worked with puppies doing extensive early socialization from as early as 3 weeks old. And she has traveled to train dogs in Florida, Vail and throughout the San Antonio area and Texas Hill Country.
Cyndi regularly conducts free puppy socialization workshops at Kriser's Natural Pet Store. She has been called the "Puppy Whisperer" because she understands puppy behavior and gives her clients valuable insights into managing and training them to be well mannered adult dogs.
In addition to being a dog trainer, Cyndi brings years of experience with nutrition and pet care to all of her clients. She brilliantly integrates this knowledge and experience and provides valuable education on caring and feeding dogs of all ages.
Who Do You Work With
I work with people who love their dogs and think of them as family. I work with people who want a well mannered dog but don't want to use harsh punishment to get it. And I work with people who are interested in what's best for their pets…good nutrition, positive training and alternative health care options.
I specialize in working with:
Multiple dog households
Sibling puppies (sibling syndrome)
Doodles and their guardians
Puppies of all breeds
Dogs and people with special needs
I provide solutions to:
Train your puppy to grow into a happy, healthy and well-behaved companion dog that you look forward to living with for a lifetime.
Resolve your dogs bad behaviors using a positive approach
Give your dog the best diet for their health and longevity
Deal with the challenges that come with caring for a dog at different stages of their life
Care for a pet with a chronic illness and making end of life decisions
Train your dog, while sprinkling in a little fun and good information
Training and Expertise
Dog Training:
I've been training my own dogs since the '90's.
I am a Certified Professional Dog Trainer (CPDT-KA) by the leading independent certifying organization for the dog training profession – the Certification Counsel for Professional Dog Trainers (CCPDT). The CPDT-KA certification means that as a dog trainer I have passed a comprehensive exam and have over 300 hours of dog training experience (working with clients); I have a reference (statement of attestation) from a Vet. I comply with a code of ethics, follow scientific principles and receive continuous education.
I completed a dog trainer instructor program and taught group dog training classes at a pet store for 2 years. I've been doing in-home dog training since 2016. I've worked with over 350 dogs and their people.
Canine Nutrition Training:
I have been feeding home cooked diets for my healthy and sick dogs for 14 years.
I studied canine nutrition at American Council of Animal Naturopathy and other online nutrition training courses for 2 years (species appropriate home-prepared raw and cooked diets).
I have been using the Pet Diet Designer software for 3 years to create custom diets for my own dogs and clients with dogs with liver disease, kidney disease, diabetes, IBD, allergies and cancer. (Following NRC guidelines and Small Animal Clinical Nutrition guidelines)
I worked as a pet food representative at pet store for a year. In that position, I learned all the pet food industry jargon and marketing techniques along with their formal pet food industry "nutrition training".
I worked at big pet store and smaller "natural" pet store for 2 years as Pet Nutrition Specialist. In that position, I completed pet nutrition training (commercial diets) and spoke with pet food representatives from all major brands and learned all their specialties and what each formula is recommended for specific needs.
Pet Coach Training:
I completed Personal and Business Coach Training in 2003.
I have been coaching/consulting with people about their dogs with liver disease since 2005.
I studied animal naturopathy at American Council of Animal Naturopathy in 2013.
I participated in professional training and development courses and education for 6 years with Landmark Worldwide.
I became a Pet Expert on PetCoach.co in 2014.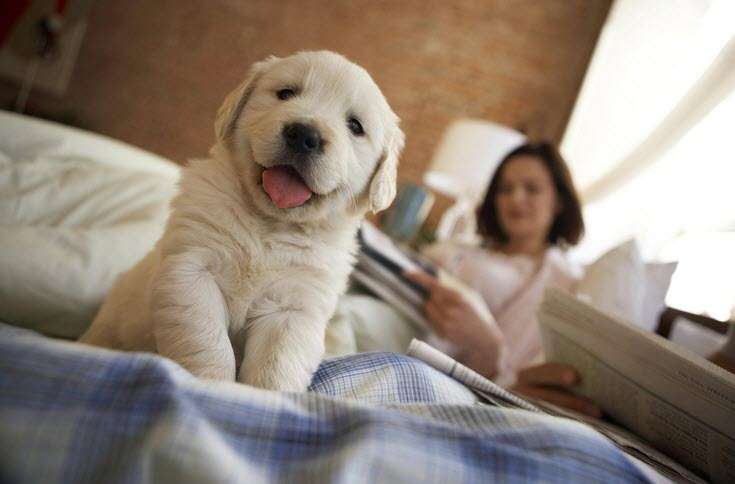 Puppy Right Start Program
More that just puppy training at home.
Helps your puppy grow into a happy, healthy, well-behaved companion dog that you look forward to living with for a lifetime.
If you are struggling with an out of control dog or puppy, WE CAN HELP! Real world solutions that work for you and your families' real lives. We'll train your dog with you or do the training for you in your home on your schedule.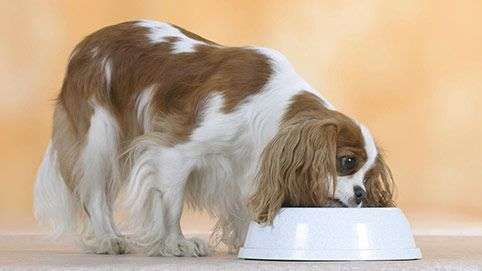 Pet Nutrition Services
Personalized nutrition consultation for choosing commercial diet or formulating home-prepared raw or cooked (fresh food) diets/recipes and toppers for dogs and puppies.
Pet Care/Health Coaching
Knowledge and experience to help you make informed decisions about your pet's care and health.
Does not replace the services of a Vet but helps you keep your dog healthy and care for your pet during times of illness.
#1 - Contact Cyndi
Start by contacting Cyndi in whichever way works best for you… (Email, chat, phone or facebook).
Tell us about your problem or what you need help with.
Cyndi will discuss your problem with you on the phone during a free phone consultation.
After determining that Cyndi can solve your problem, she will schedule an in-person consultation to evaluate your situation and discuss options.
Once you and Cyndi have come up with the best solution, she will schedule your service and make arrangement for payment.
You may need to provide further information or follow further instructions for specific services.
Once your information has been received and payments arranged, Cyndi will provide the service.
"Dogs are not our whole life, but they make our lives whole."
by Roger Caras
See What Our Customers Have To Say!
Early Puppy Socialization Works!
Hi Cyndi, All the puppies have left and it's pretty quiet here. Wanted to thank you again for all your help over the last many weeks. The pups will be much calmer, more confident, and better pets because of your work with them. All the new owners were impressed with what you did to advance their socialization and thought their puppy was really smart!!  You're a terrific trainer and a very nice person and so glad we had you help us with the puppies. We'll miss seeing you on the regular basis we have been but hope you'll stop by sometime. Thanks again Cyndi…you did a fantastic job!!!
Cyndi's Dog Training Plan Works!
Pawtastic Pet Solutions (Cyndi) worked with me to create a specific plan for my dog and it worked!! My Reba (10lb yorkie) was attacked by a larger dog. Cyndi worked with me (over the phone) to ensure the trauma did not have significant long-lasting emotional impacts.
Cyndi Is The Real Deal!
I cannot recommend Cyndi enough! She was amazing with the dogs and also with me and my roommate. She took the time to get to know each dog (we have two) and train them up from there. She was patient and professional with us and provided amazing coaching and feedback. If you're looking for someone to assist you training your adorable four- footed babies, Cyndi is that person! Please call her! Cyndi is the Real Deal!
Pawtastic Pet Solutions is Rated 5 Stars
Customers rated this pro highly for work quality, responsiveness, and professionalism.
Ready to Get Started?

Contact Expert Dog Trainer Cyndi Smasal to Discuss Your Specific Training Needs!
Send her a text or direct message. She usually responds right away.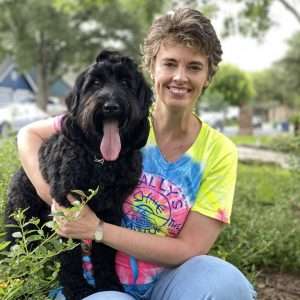 Cyndi Smasal, CPDT-KA
Certified Professional Dog Trainer / Integrative Pet Specialist
Author, Nutrition Specialist, and Longevity Junkie
Business hours:
Mon - By Appointment only
Tue - 10am - 7pm
Wed - 10am - 7pm
Thur - 10am - 7pm
Fri - 10am - 7pm
Sat - 11am - 5pm
Sun - By Appointment only
How Much Does It Cost?
Prices vary per service
Initial consultation over the phone/zoom/chat to discuss your dog/cat and see if we can help, is always FREE.
Initial Dog Training Evaluation and Consultation fee is $125 for 1.5-2 hours, performed in your home. If you purchase a training package, then this consultation is also free.
In-Home Day Training Programs vary between $337-$477 per week (3 dog training sessions + 1 transfer session)
In-Home Dog Training/Private Lessons & Coaching are $97 each, with discounts for packages of 4 or more lessons, starting at $348.
Pet Health Coaching/Nutrition Phone/Zoom consultation fee is $45 for half hour or $87 for an hour (phone/zoom).
During the consultation I will listen to all of your concerns and develop a custom integrative solution to meet your specific needs. Prices for custom solutions vary.
This is similar to how things work when going to see your Vet. You pay a visit fee and then pay for each additional service provided.
(Prices are subject to change. Discounts and payment options are available for preferred customers and referrals from partnering independent pet stores.)
How Long Does It Take?
This depends on the service.
In-Home Day Training Programs are usually 2-3 weeks.
In-Home Dog Training/Private Lessons are usually done once a week over 4-6 weeks.
Custom diets usually take 5-7 days.
There is currently a 1-2 week waiting period for new dog training clients and custom diets. Please contact Cyndi right away to get on the schedule.